How to Organize a Party
Who doesn't love a party?
While enjoying a party is easy, organizing it is a completely different piece and requires a lot of work.
Here are the steps to follow when deciding to have a party.
STEP 1. Decide on the type of party you will do.
Surprise Party
Birthday Party
Anniversary Party
Graduation Party
Arabian Ceremony
Bridal Party
Pool Party
Carnival Party
Childrens' Party
Or just any party…
STEP 2. Make a budget.
How much are you willing to spend on invitations, food, drink, table and seating arrangements, decorations, music and entertainment?
Be completely honest with yourself here. you do not want to end up with an excessive budget after everything has been said and done.
STEP 3 . Select the place, date and time.
Where are you going to have your party? At home, at a friend's house, at the hotel, in the office, at a ballroom, in the pool or in the park?
Will you need to get a permit or book a venue to party?
What day and time will you have your party?
STEP 4. Identify your guests.
Based on your space budget and settings, confirm both 1) how many people and 2) exactly who will be on your guest list. How will you invite the guests?
Through a printed invitation, phone, text or social networking platforms (facebook, messenger, etc.)?
Will your guests be able to invite others or not?
If you are organizing a party on behalf of someone, be sure to ask for a list of people they would like to invite.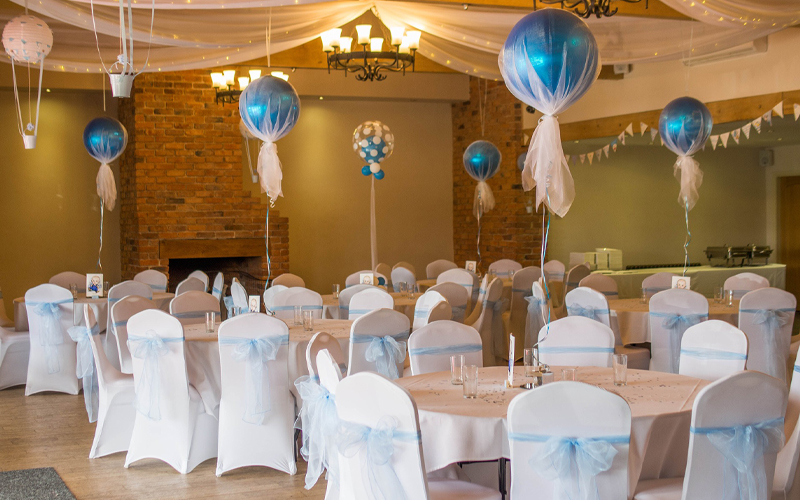 STEP 5. Send the invitations.
What if you organize a party and no one comes?
When preparing invitations, be sure to include the location, date, time, guests (in advance), as well as contact information, instructions, and any other notes.
Send invitations a few weeks before your party to give everyone a chance to schedule their time and attend your party.
STEP 6. Make further preparations.
If you are planning a party that requires extra preparation, for example entertainment content, now is the time to set it all up. Pay close attention to prices, dates, services and times, for proper preparation. Do not leave matters to the last minute. Give yourself time to have the desired and successful result.
STEP 7. Create a shopping list.
Make a list of everything you think you will need: food, drink (don't forget the ice!), Decorations, furniture, etc.
Tip: take the list with you when you go shopping so you don't forget something.
STEP 8. TIME FOR PARTY!
You have worked hard, now is the time to have fun.
Welcome your guests, enjoy the food, drink, dance and company of your guests.